Hunter is a brand that sells natural rubber boots and are best known for their Original Hunter Wellington boots. These weatherproof shoes are particularly popular for wearing when there'scold weather or adverse weather conditions.
Hunter wellies come in a range of colors, styles, and sizes. They're versatile enough to be worn on walks with your dog, when running errands, to festivals, or on camping trips – and kids love splashing in muddy puddles in a pair of wellies. They can be fashionably worn with jeans or skirts or dresses, which makes them a great wardrobe addition.
But deciding between Hunter boots glossy vs matte can be a tough choice, and ultimately comes down to personal preference. We look at the pros and cons of the matte versions versus a glossy finish to help you make this decision.
About the Hunter Boots Brand
The Hunter Boots company was founded in 1856 in the UK, which makes it a British shoe brand with a long history of craftsmanship and innovation. The shoes are still handcrafted and the brand has a large footwear collection, as well as some outdoor apparel, bags and accessories.
The Originals are their range of rain boots that they are best known for. Hunter Boots also sells mens, women's and children's footwear in a diversified number of styles like tall wellington boots, short wellington boots, women's original Chelsea boots, and women's tall cosmic glitter wellington boots.
They also specialise in boots for wide calves or larger calves and have a range of wide leg and adjustable wellington boots.
Their men's range includes shoes like the gardener clogs, insulated sherpa shoe, men's balmoral adjustable neoprene wellington boots, insulated recycled polyester commando boots and moc toe Chelsea boots.
Hunter Boots are certified vegan and are waterproof, and some of their shoes are also highly insulated by to -22 degrees which are additional product features that differentiates them from competitors. Plus they provide a 24-month (2 year) warranty on their footwear products, which is reassuring.
There are also lots of cheaper versions and knock-off versions on the market that may be tempting, but won't necessarily offer the same quality or insulation.
Keep reading to find out how to choose between Hunter Boots glossy vs matte.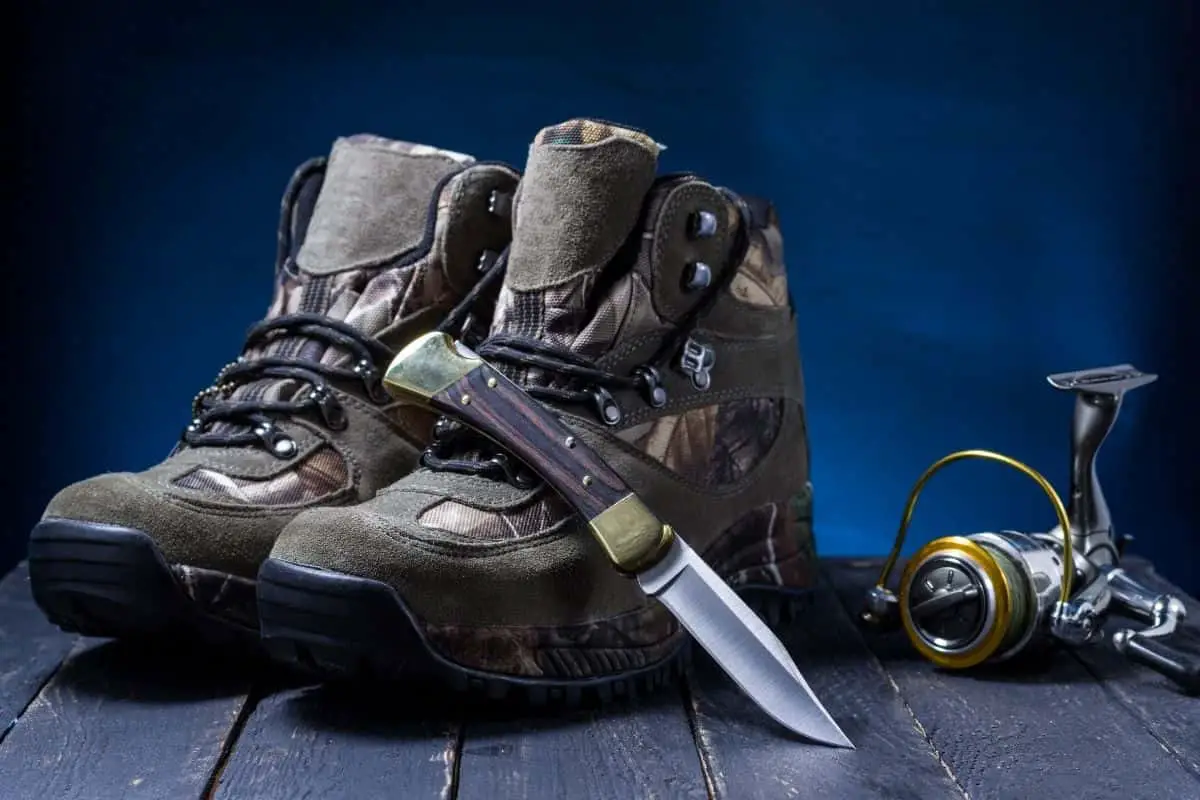 Choosing between Hunter Boots Glossy vs Matte
Deciding between glossy finish or matte version shoes can be a tricky choice. The decision will ultimately depend on your exact fashion preferences. It may also depend on your cold weather wardrobe and what colors and style will be a perfect fit.
Hunter Original Gloss seem to be more popular among fashionistas, but the matte style also looks great and can be a more practical choice especially if you think you'll get them scratched and scuffed often.
The gloss option makes the boot colours seem more vibrant and shiny, which is particularly attractive if you opt for bright colours like brick or dark ruby.
Hunter Original Matt boots on the other hand look a bit more like leather and seem to be popular with people who wear the shoes more outdoors where they'll get dirty. However, glass shoes and ones of a darker color are a little easier to keep looking clean.
In addition to the finish, color is another important consideration when it comes to choosing between hunter boots glossy vs matte. Hunter shoes come in a wide range of colors. Whether you want a bright color, pink boot, fun colors, matte black, cute colors, yellow boots, black boots – they are bound to have what you're looking for.
Below is a quick summary of the pros and cons of Hunter Boots glossy vs matte.
Pros and Cons of Glossy vs Matte
– Glossy shoes are easier to clean, where as the matte version is trickier to clean
– Glossy shoes' colors are more vibrant, whereas matte colors are more muted
– Matte shoes hide the dirt and scuff marks better, whereas the gloss option shows marks more easily
– Matte shoes have a more natural leather appearance, whereas the glossy version looks more rubbery or like plastic
Choosing between Tall vs Short Hunter Boots
Once you've made your decision on whether to opt for a glossy version or a matte finish, you'll then need to take time to decide on whether you want a tall or a short shoe.
If you are specifically looking for winter shoes, then the shorter version or tall version shoes can both offer benefits – the shorter ones can be worn with jeans or trousers and the taller ones can be worn over skinny jeans or leggings. So deciding between the two will depend a lot on your fashion preferences and personal style.
Some people struggle to find tall boots that will accommodate their larger calves, but Hunter Boots have a design range of styles dedicated to solving this by making them adjustable and also wider.
If you're looking for insulated rain boots, then there are several styles to choose from some of which are of a tall style and others are quite a few inches shorter.
Fashion-Forward Rain Boots that are Vegan 
Hunter Boots are made from natural rubber and are certified vegan, which makes them the perfect fashion forward footwear. If conscious consumerism and an eco-friendly lifestyle is important to you then you'll want to buy shoes that are cruelty-free and have less of an environmental impact.
Hunter shoes are not made with any animal materials or by-products. In addition to selling vegan shoes, the company also makes a range of vegan clothing and accessories.
Final Thoughts on the Best Hunter Boots to Wear 
Hunter Boots come in so many different colors and styles and choosing the ultimate adult boot can be overwhelming so such a bunch of options. In addition to their well-known original boots, they also have a range of other styles and colors – from insulated boots, to shoes with a matte finish or a glossy version, to shorter boots and classic style shoes.
Choosing between Hunter Boots glossy vs matte, boot styles like the zipper version vs the adjustable version, or selecting the right size option for people with wider calves can be a tough decision. No matter your preference for types of boots, Hunter seems to have footwear to suit all fashion tastes and foot sizes.