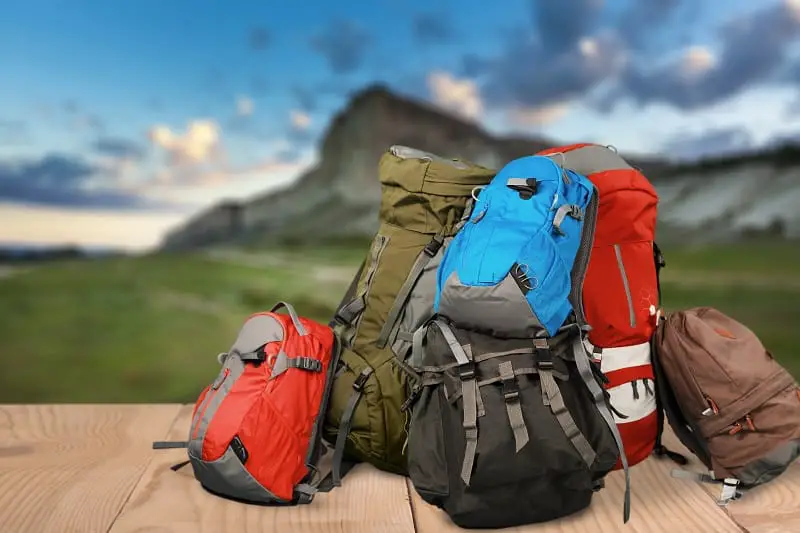 When you go hunting, you will need your trusty camo gear, your rifle or crossbow, some ammunition, a good friend, and a good hunting pack or backpack which is what you will use to carry all of your gear, safety equipment, clothing, food, first aid supplies, and more.
This means that you need a good hunting backpack — not just any hunting backpack. With that said, choosing the right one and finding a high-quality model may be easier said than done.
Let's discuss how to choose a hunting backpack that will suit your needs and last you for years.
Related Reading: How to Wash Hunting Backpacks?
Considerations to Keep In Mind When Choosing a Hunting Backpack
As you should know, you cannot go out and buy the first hunting backpack that you see. There are many different factors that you should consider before buying.
We are not kidding when we say that choosing the right hunting backpack for your needs, and in general, can make the difference between a fun and successful hunting trip, and one that causes nothing but problems.
Let's go over the main considerations to keep in mind when choosing a hunting backpack.
Single Day or Multiple Day Trip
The first thing that you want to keep in mind when choosing a hunting backpack is how long you are going to be hunting. Most people will either go on a single day trip, or maybe go for a weekend, which entails spending a couple of nights outdoors.
Obviously, a smaller backpack will probably do fine for a single day trip, but as soon as there is a tent and sleeping gear involved, you will need more space.
Generally speaking, a 1200 to 1400 cubic inch backpack should do fine for a single day trip, and for a multiday trip, anything up to or over 2500 cubic feet should be considered. We will get to the issue of size in a little bit.
Weather Conditions
The next thing that you want to keep in mind is the weather. Yes, the weather can be a real bummer on a hunting trip that was supposed to be mild and sunny.
So, when it comes to your hunting backpack, you want to ensure that you get one that is either waterproof or has a rain cover.
The bottom line is that you do not want any of your hunting gear to get wet, especially if you happen to have anything electronic with you. Being forced to wear wet clothing can be dangerous if you become hypothermic.
Now, this does have to do with the material which your backpack in question is made of, something we will touch on again later.
Size and Weight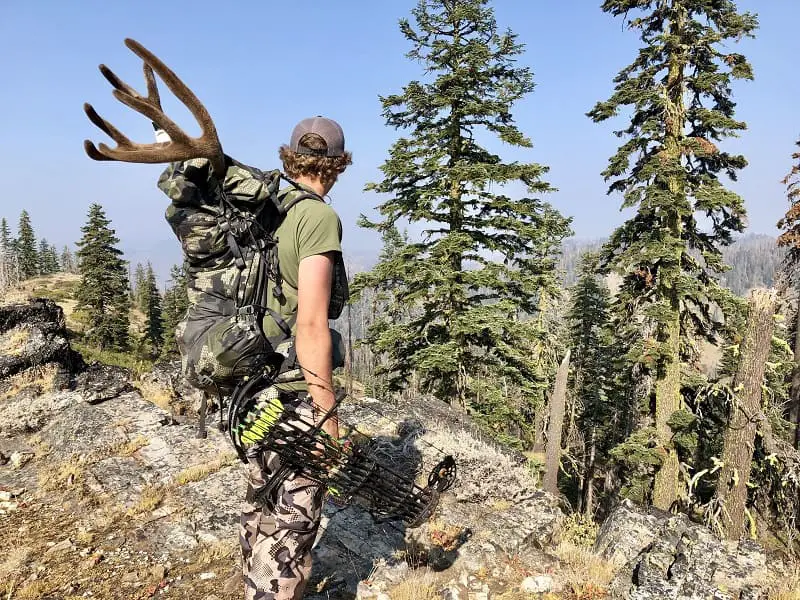 Going back to the size of the backpack, how long you are going hunting for is not the only thing to keep in mind. Simply put, makers of these products make backpacks for different sized people.
Be sure to get a backpack that is built for your body size, because if you get one that is either too small or large for you, you are going to run into problems, especially when it comes to comfort and your ability to easily carry the bag.
Of course, this is a bit of a trade-off, as a smaller bag has less room in it, so this is also something to take into consideration.
Furthermore, you also want to think about the initial weight of the backpack. Remember that hunting gear, clothes, food, and first aid supplies can get pretty heavy, so you don't want to start off with a bag that already weighs a lot.
However, there is another trade-off to think about because the lighter the bag is, chances are that the material used in its construction is also not too heavy duty. Durability and weight are often trade-offs that need to be kept in mind.
Number of Pockets
The next thing to consider is how many pockets it has, as well as the size of the compartments. You do want a large main compartment to fit larger pieces, such as clothing, camping stoves, and other such things, but organization is important too.
Having a decent number of secondary pockets is important because it will allow for good organization and easy access to the essentials.
Durability and Material
We have already covered this to some degree, so there is not too much left to say here. If it is your first time hunting, you should probably go for a hunting backpack that has a good mix of size, weight, space, durability, and waterproofing.
You want something that is durable and rainproof, but keep in mind that a more durable bag is a thicker and heavier bag.
Comfort and Suspension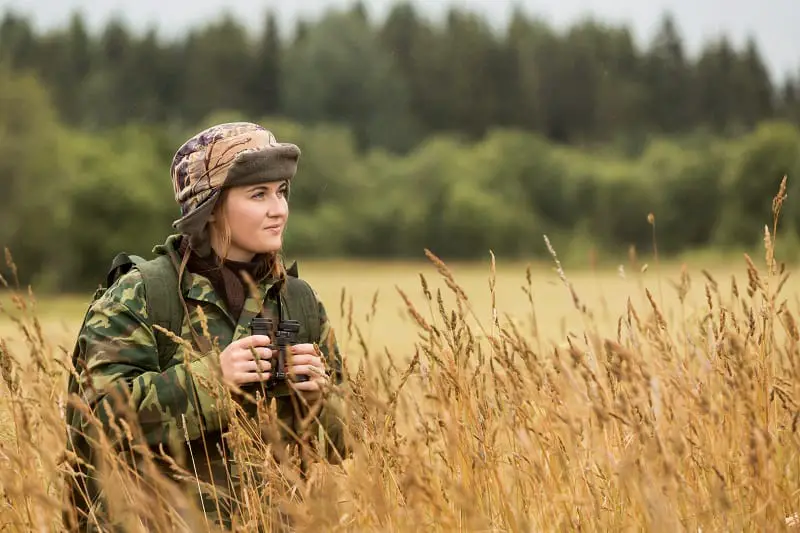 Make sure that you get a hunting backpack that is going to be comfortable to wear. For one, this means having good shoulder straps that are well padded and have mesh for ventilation. To take the load off your back, a good chest harness and/or stomach strap is also recommended.
Something else to keep in mind is a metal frame which will add some weight to the mix, but it can actually help take the load off your back.
Conclusion
As long as you keep these 6 main purchasing considerations in mind, you really shouldn't have a problem when it comes to choosing the right hunting backpack for you.