As you may know, Steiner is one of the leading manufacturers of hunting binoculars on the market. This brand offers high quality with the latest technology. Undoubtedly, the best optics are owned by Steiner as it provides equipment with the right features for every need.
In this article, you will find the top 7 models of Steiner binoculars and the best features of each one. And thanks to this, you will be able to choose the best Steiner binoculars by their functionality and performance.
1. Steiner Predator Series Hunting Binoculars 10×42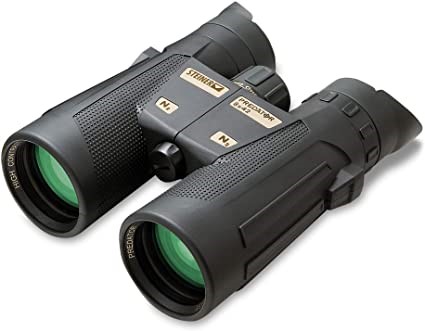 This product is unique and ideal for professional hunters and birdwatchers. These binoculars were specially developed to perform in times of low light, such as dusk and dawn. So, if you are a dedicated wildlife hunter, this device is perfect for you.
They are lightweight, therefore, easy to carry. Moreover, their ergonomic design allows them to fit perfectly in your hand without bothering you, and they will accompany you without problems if you have to go on foot for a long time.
These binoculars have been created by hunters for hunters. They have passed even the most intensive tests. The optics of these Steiner binoculars are waterproof up to one meter of immersion, making them suitable for wet conditions or rainy weather.
The Steiner optics are filled with 14 psi of dry nitrogen, which makes them fog resistant. You can take them to the frozen tundra as well as the desert, and they won't fog up at the crucial moment when you have your target in your sights.
2. Steiner Safari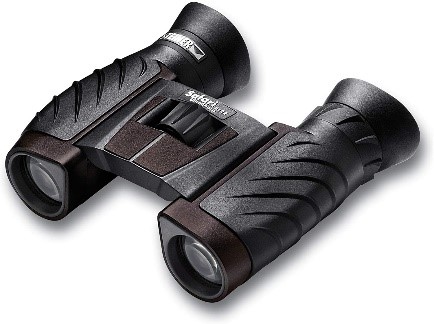 This hunting device is lightweight and extremely easy to use. Whether camping or spotting from a distance, these binoculars won't let you down. Thanks to its 10x magnification, it is universally capable of performing in any situation. You will get the most colorful images and a wide field of view so you can observe every detail clearly for an improved viewing experience.
As every nature lover, you are surely looking for binoculars that offer you image quality and strong performance in nature. Well, this model has that and more. The Steiner binoculars feature a 6-inch close focus.
It weighs only 25 oz and is waterproof. Thanks to their rubber armoring, they have great drop and shock resistance, so you'll be protected from any accidents. In addition, the lens coatings will allow you to get sharper and more colorful images.
3. Steiner HX Series 10x42mm Roof Prism Binoculars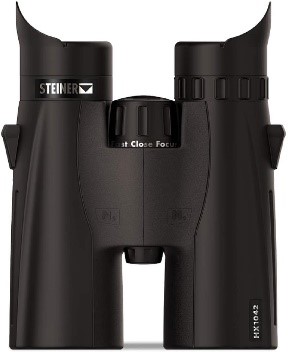 These Steiner binoculars are designed for hunting, hiking, or the more amateur birdwatcher. They are compact and lightweight thanks to a polycarbonate housing covered with rubber armoring that makes them resistant to bumps and drops. In addition, the rubber coating makes these binoculars slip-resistant, so you won't have to worry about slipping in wet weather.
They have a wide field of view and a really fast focus that allows the hunter to obtain sharpness in the image with the focus wheel located in the central part of the device.
Their lenses have an anti-fogging application as well as a hydrophobic molecular coating. That is, these binoculars are resistant to fog, fingerprints, snow, rain, and dirt. As we have already said, this device is ideal for the hunter who is accustomed to the varying conditions of his preferred activity.
 4. Steiner T24 Tactical 8 × 24 Binoculars

Ideal for the hunter, birdwatcher, or occasional hiker as they are quite compact. They fit in the car and even in your jacket pocket.
If you are one of those hunters who don't get overwhelmed and want to pack light, these binoculars are for you as they are not bulky and heavy.
Its rubber armor is long-lasting and protects the binoculars from bumps, drops, and even weather elements such as the sun. In short, they are small devices with high-quality standards.
5. Steiner BluHorizons Binoculars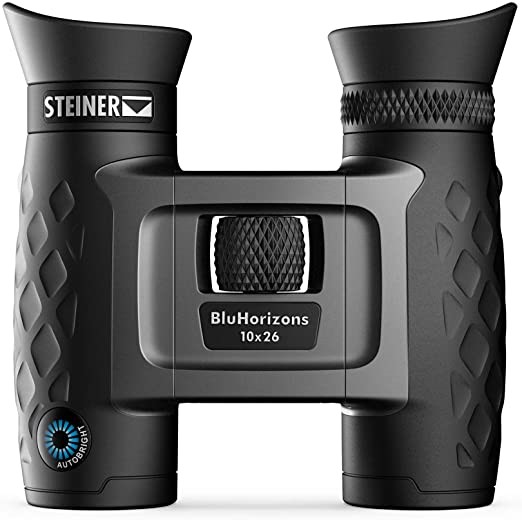 If you're looking for a pair of Steiner binoculars, this model is a great choice. It has a double-hinged design.
This model features polycarbonate housing which makes it lightweight and protects it from shocks. It is also resistant to temperature changes. The rubber grip makes it slip-resistant in humid climates. In addition, its rubber chassis is resistant to oily liquids, chemicals, and petroleum products.
It is 4.5 inches in size and weighs 11oz making it one of the lightest on the market. It is so light that you can easily carry it in your backpack or large jacket pockets. Or, wear it around your neck for an extended period of time without discomfort.
6. Steiner LRF 1700 Laser Rangefinding Binoculars for Hunting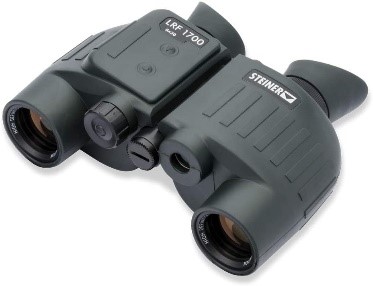 These hunting binoculars are by far one of the most expensive options you will find on this list. However, we still felt we had to share them because they have a built-in rangefinder you can use to quickly and easily find your target and then range out to approximately 1700 yards without messing around with a bunch of different Steiner optics.
With these binoculars, you will find the sport-auto focus that allows you to set each eyepiece to your vision. This way, everything you see from 20 yards to infinity is as razor-sharp as you would expect it to be, whether you are hunting during the day or at night.
The lenses and prisms were built into nearly indestructible binocular housings that can withstand harsh outdoor conditions. The hydrophobic molecular coating also lends to the durability of these binoculars because it creates a smooth surface in which water sheets off and dirt and dust are easily repelled.
They are also waterproof and fog proof down to 16 feet. Steiner injected 14-psi pressurized dry nitrogen into its optics to provide nothing but exceptional clarity for the hunter.
7. Steiner T1042 Binocular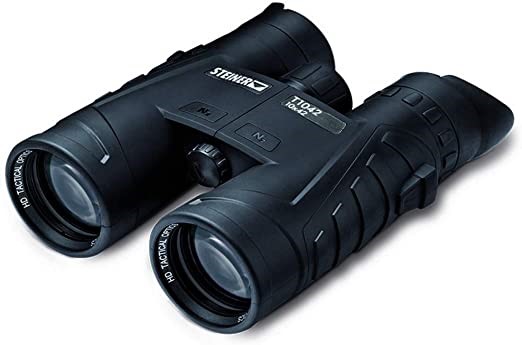 The Steiner T1042 10x42mm binoculars offer the user the perfect combination of price and functionality. They are reliable and exceed any hunter's expectations.
The lenses of these binoculars are fully multi coated optics, which promise clear and sharp images while keeping eye fatigue at bay. They are lightweight and can be comfortably worn with a strap around the neck for long periods of time. This makes them ideal for military and surveillance situations.
Your binoculars are filled with dry nitrogen, providing waterproofing and anti-fogging characteristics in wet, dry, cold, or hot climates. As a result, you can take them anywhere in the world without having to worry about their functionality.