If you are just getting into archery or bow hunting, you are probably overwhelmed by all the bow accessories available on the market today. The simple truth is that, even though you probably just need a bow, arrows, and the will to shoot at a target, there's a good chance that you are probably going to buy one or two bow accessories. This is especially true once you get deeper into the sport/hobby.
Considering the sheer number of available options as far as bow accessories go, narrowing the list down can be rather problematic. This is especially true since every archer has his or her own preferences. However, there are just some accessories that make sense; these are the kind of accessories that will make your shooting more comfortable and more accurate, effective, and efficient.
With that in mind, here are the 6 must-have bow accessories for both veterans and beginners alike:
1.Bow Sights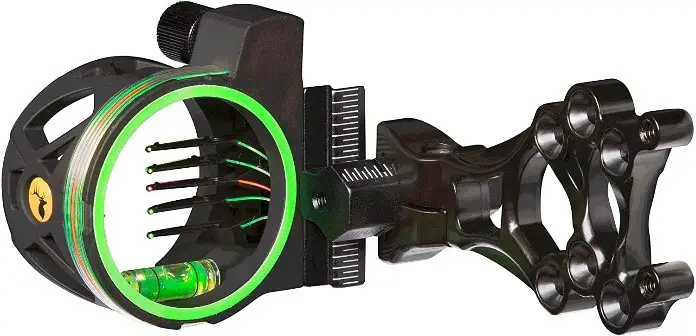 Bow sights such as this Trophy Ridge Volt 5 Pin Bow Sight are an excellent accessory for every bowhunter. This accessory helps you to focus on the target and shoot more accurately. The best kind of bow sights are multi-pin sights that are designed for simple setups.
This particular option has 5 ultra-bright fiber optic pins that offer you nothing but perfect visibility.
PROS
Precision bubble level that allows you to properly align the shots
It has offset mounting holes that offer extra customizability
Green hood accent that allows for quicker sight acquisition

If you are looking to increase your shooting accuracy and want an accessory that is easy to set up and affordable, then buying a bow sight is the best way to go.
2. Quiver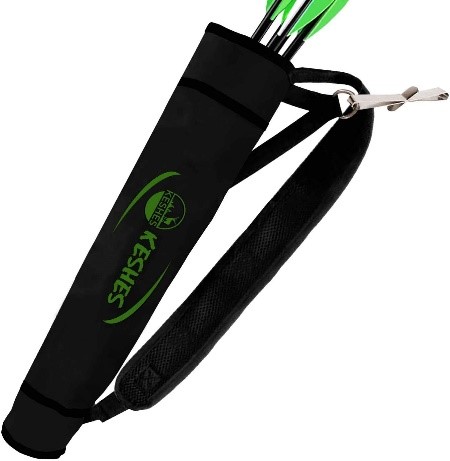 While compound bows allow you to place your arrows on them when they aren't in use, there are only so many you can stack up on your bow. Eventually, you will need a quiver to help carry more arrows for your archery or bow hunting adventures.
Options such as the KESHES Archery Back Arrow Quiver Holder are an excellent accessory to buy.
PROS
It has adjustable straps that range from 15.5" to about 34", which means they can fit just about anyone
You can carry up to 20 arrows
Padded shoulder straps for comfort
CONS
Just 20 arrows might not be good enough for some bow hunters

3. Compound Bow Release Aids

As a novice bow hunter, there's a good chance that you have dry fired a bow or two in your day. Not only does this make you look like an amateur, but if you are hunting, it could very well spook the prey before you get a chance to readjust and fire again. Thankfully, you don't have to worry about dry firing again with the right Compound Bow Release Aid.
Compound Bow Release Aids such as this TruFire Patriot Archery Compound Bow Release are designed to help shoot your arrows and release with every shot. They also work well as wrist straps, which means that you can now pull your bow's draw weight with your arm muscles instead of just relying on the tension in your fingers.
PROS
Quite affordable and very easy to use
Sturdy and durable
Comes with an adjustable trigger
Works well with both the left-handed and right-handed people
CONS
The wrist strap isn't as adjustable as many hunters would like it to be

4. Stabilizers

There has been some debate on whether archers really need stabilizers. The simple truth is that this is simply a matter of choice and preference. While an experienced bow hunter can definitely have a successful hunt without bow stabilizers, many professionals love using them. Quite a bit goes into choosing a stabilizer as the length is also deemed a matter of personal preference.
One of the main reasons many professionals like using a bow stabilizer is because it absorbs most of the vibration that occurs right after an arrow is shot. By having a stabilizer like the Bee Stinger Sport Hunter Xtreme Stabilizer, you will feel less of that vibration, which greatly improves your shooting experience. Also, it makes your bow much quieter just in case you miss your target.
PROS
Easy to use
Affordable
Convenient to carry
CONS
Your bow would need a sidebar mount

5. Bow Stringer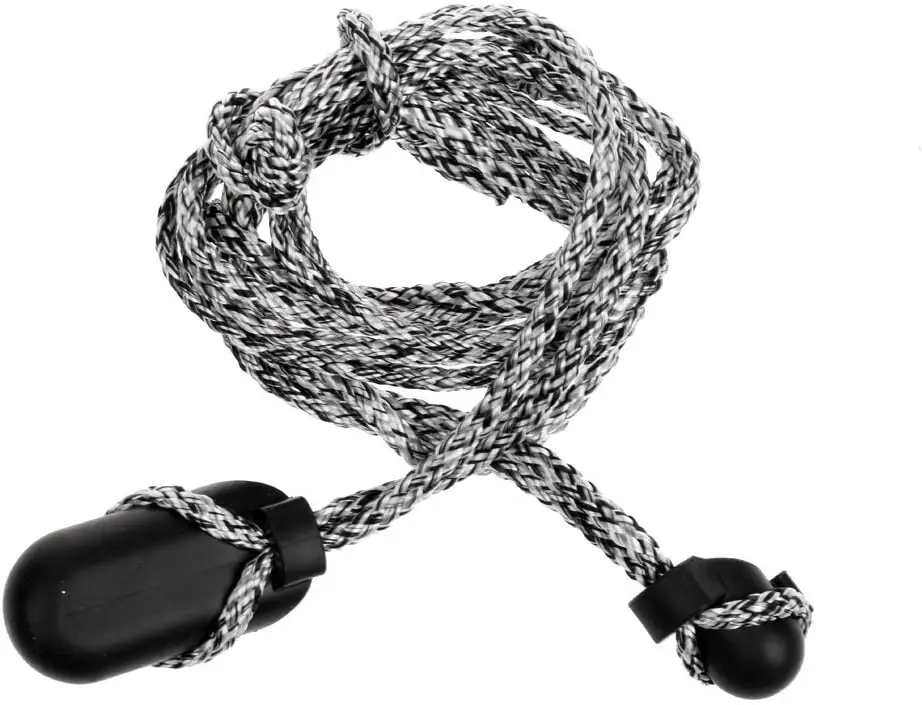 Every now and again, you will need to restring your bow. To do that, you need an effective restringer like this Archery Recurve Bow Stringer Tool. Not only does this help you use your body weight as an aid to bend the recurve bow, but it also makes it easier to slip the string right over the limb tips.
PROS
Quite easy and simple to use
Makes it much safer to restring your bow
This particular model is designed for long, recurve, and traditional bows
It's affordable
CONS
It only works best with old-fashioned recurve bows

6. Arrow Rest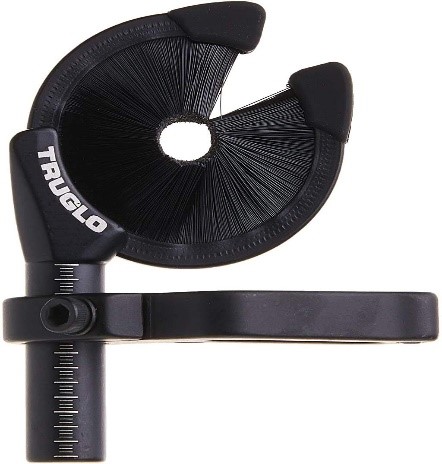 An arrow rest is designed to hold your arrow in place as you prepare to shoot it. In ancient times, this used to be the job of your non-shooting hand. However, when using a compound bow, an arrow rest such as the TRUGLO EZ-Rest Arrow Rest. Not only does it stabilize the arrow before you shoot it but also, quite like the bow sight, it helps make your shooting more accurate.
PROS
It has full-containment brushes that hold arrows at any given angle
It comes with a dual-coil launcher that is easy to adjust and replace
It can hold any type of popular arrow
It's ultra-tough and works well in any kind of weather
CONS
It tends to bend with continued use

Whether you are new to archery or are an experienced bow hunter, these bow accessories would come in great handy. Not only are they affordable, but they are also easy to use. Finally, they are all designed to either improve your shooting accuracy or your shooting experience. Either way, you win!